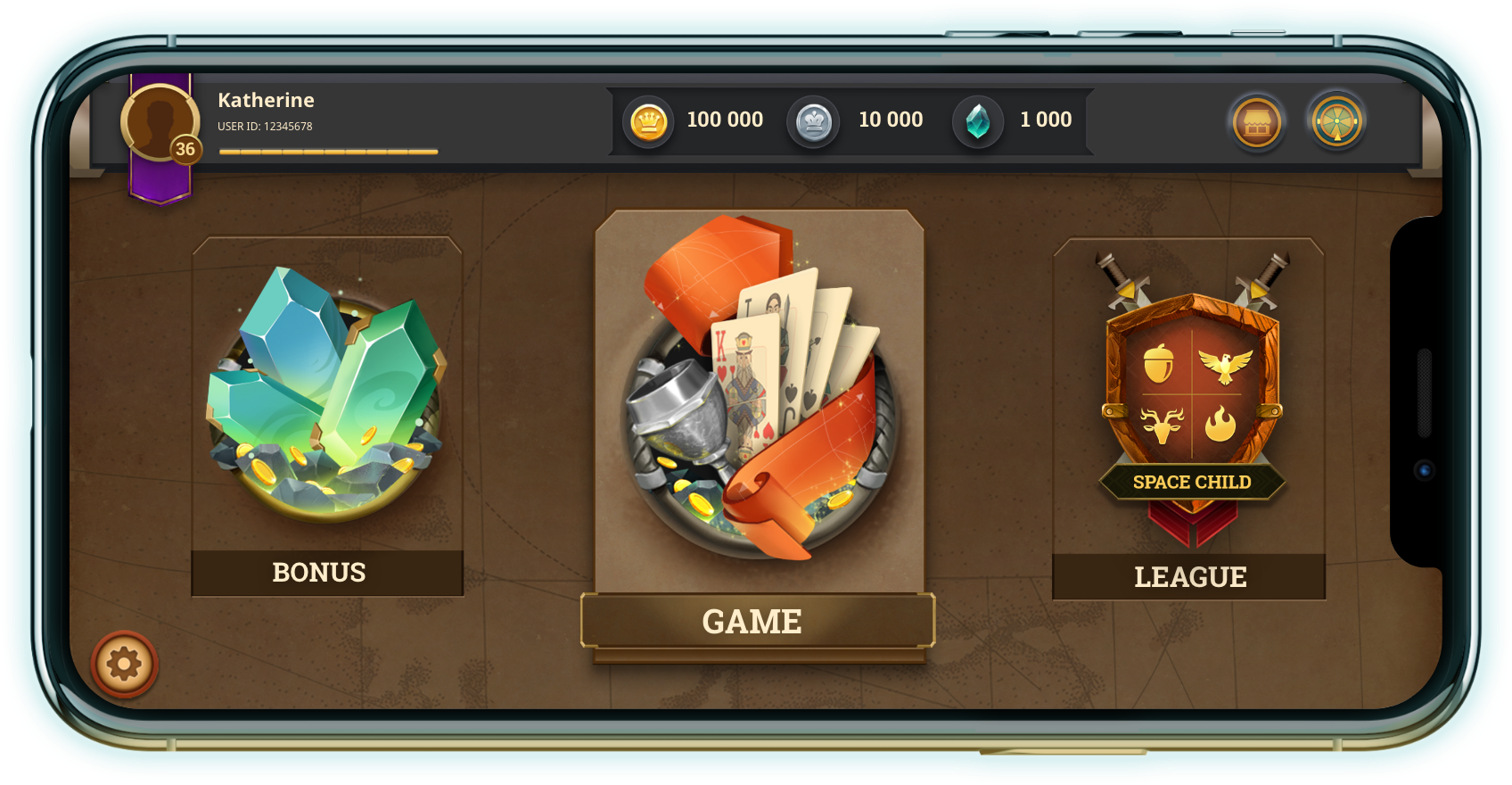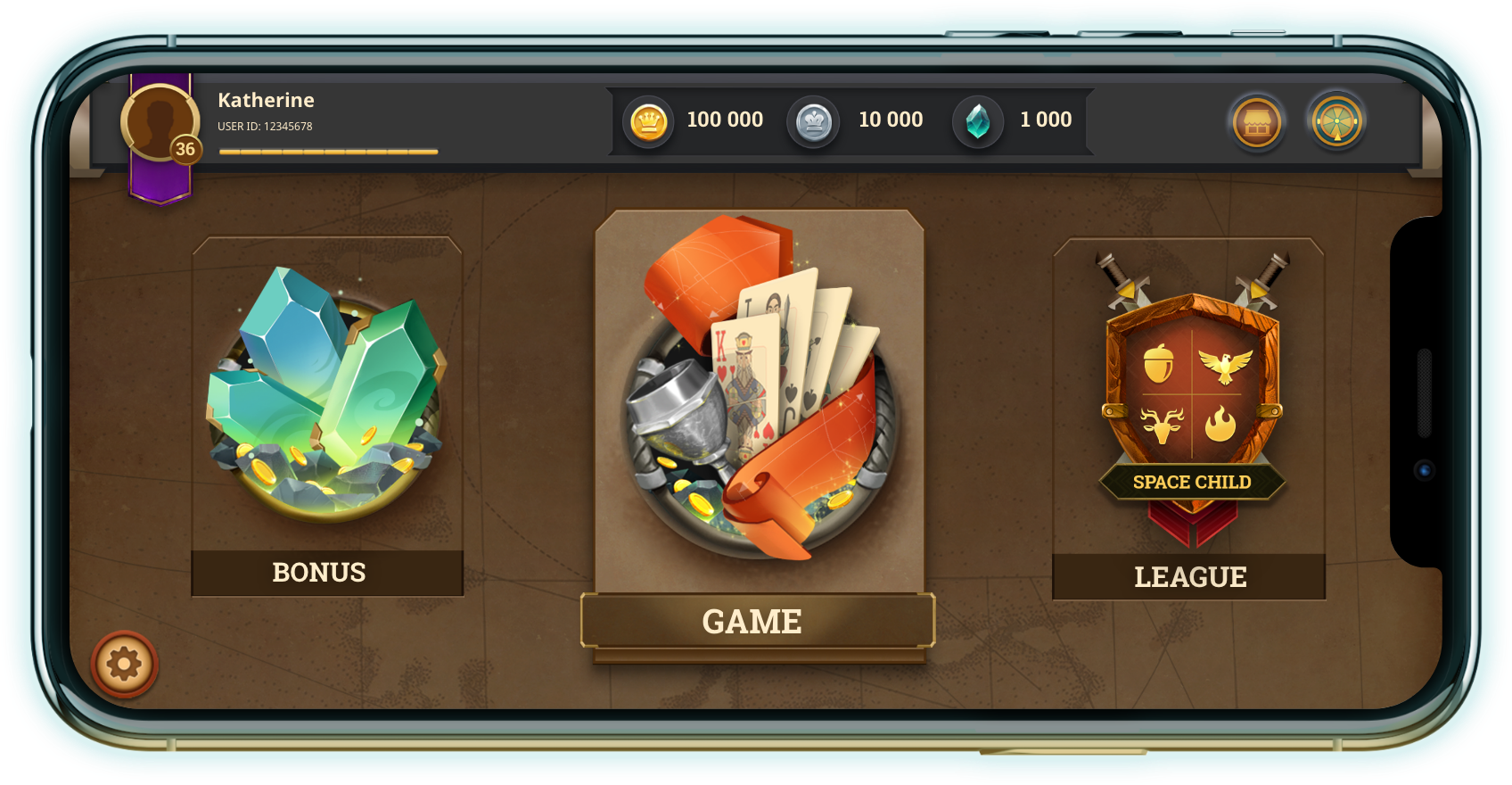 Enjoy the most popular game!
This is a game to satisfy. After examining the market and putting a great effort in the work, we came up with a brilliant end result; Kings of Durak. Durak undoubtedly is considered to be the most popular card game in the Post Soviet area. Any person in this area who plays card games knows this game and it is not an exaggeration. "Durak" means fool, the fool in this game being the loser – the player who is left with cards after everyone else has run out.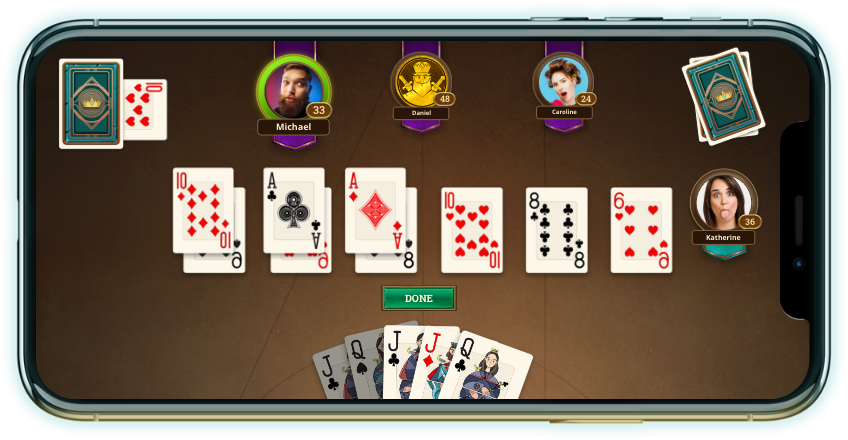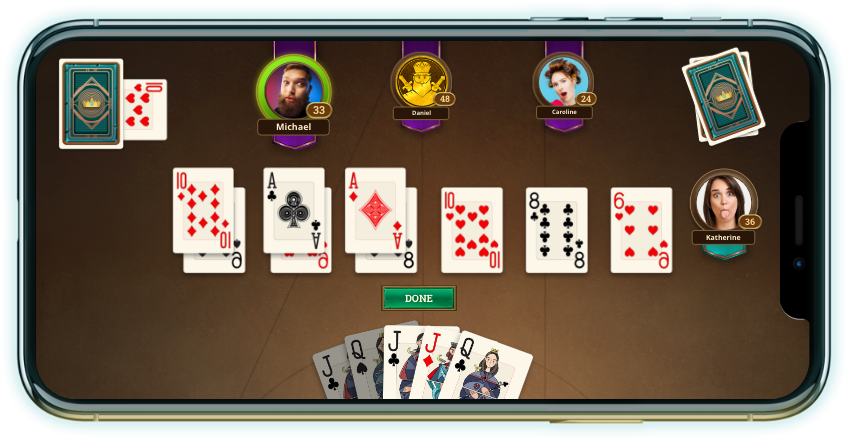 Static rules, catchy interface
There are many variants of Durak and it is played with different rules. This game is the classic one (passing durak, 4 players 36 cards, all rules are static for all players) and will remind you of the real game the most. So in our game we combined an absolutely authentic interface and static rules. Enjoy a very specific and thematic interface. Dive into the atmosphere of kings and great victory. For players with different playing experience we created 3 different tables.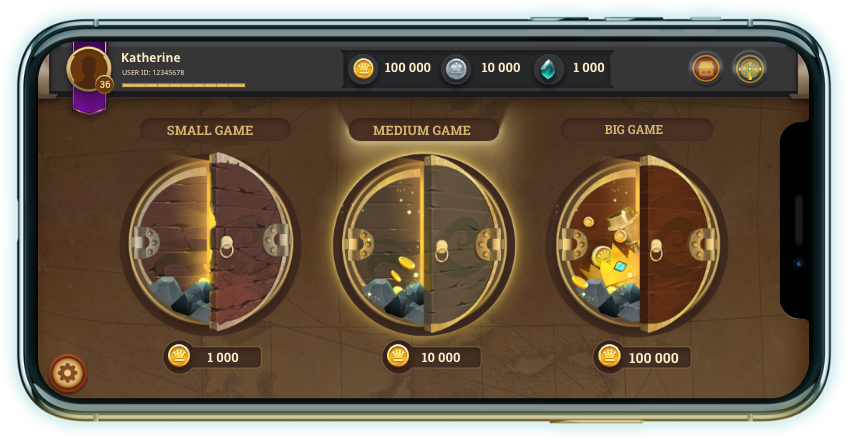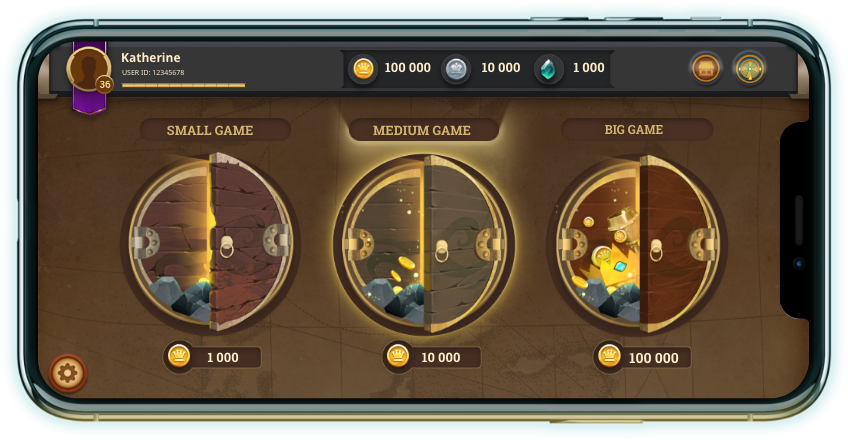 Play more, show best results and get unlimited access to all the tables. We used the most innovative approaches to make the game 100% static and fast. Our team is always working to create new tables, new tournaments and battles to make the game more interesting and add the competitive taste to your gaming experience. To know more and get the experience just download the app.